19.09.2019
PW Boot Zwei: Last tickets
PollerWiesen invites Kompakt.
Two of Cologne's mainstays for electronic music since over 25 years collaborate for this special occasion. Let's get together on the largest event ship in Europe's inland waters and say good bye to an already mesmerizing season.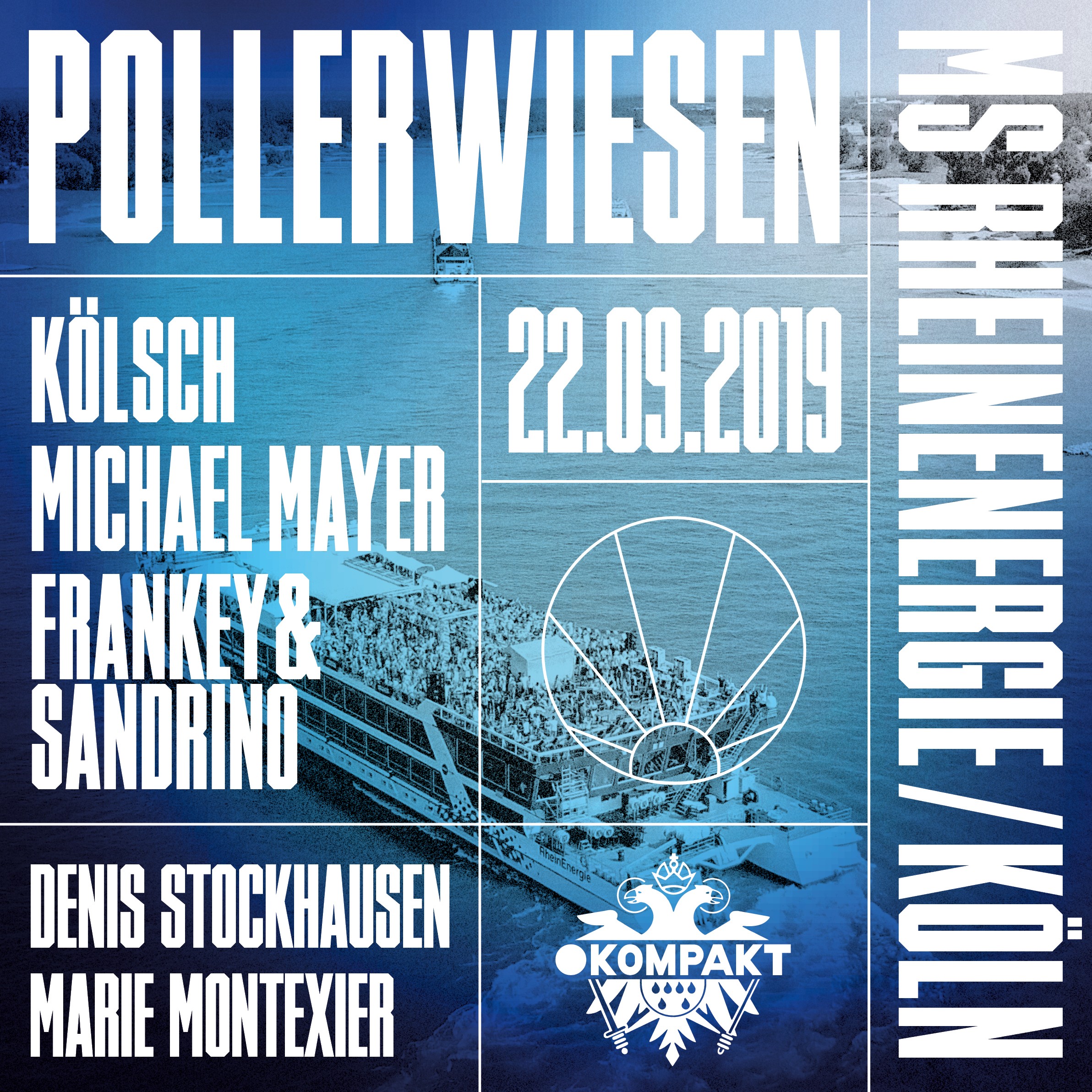 Take your chance and get on of the last tickets for our outstanding season's final on September 22!
↓